What's it like to Live in Lorette?
The possibilities are endless in Lorette's vibrant country-style community. Conveniently located along Highway 207, just off the TransCanada Highway, access to Winnipeg is a breeze. Whether you're a working professional, empty-nester or senior, our active community has homes that fit your lifestyle.
Below is a video featuring the Branch Manager at Caisse Financial Group in Lorette, Christine Pelletier. In this video, Christine talks about why her family decided to move from the bustling neighbourhood of St. Boniface to the country atmosphere of Lorette.
Contact Christine at Caisse Financial Group in Lorette Manitoba, for more information about the Mortgage & Financial Opportunities in Lorette's River Ridge.
For more information about Community Living in Lorette, select the links below.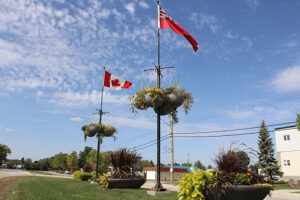 Scenic views, meadows, farms-capes, pastures, the Seine River and Lorette's exquisitely manicured golf course surround Tache's new active community and connect the neighbourhoods of Lorette. Recognized as one of the best rural communities within Winnipeg's capital region, the RM of Tache and community of Lorette is excited to grow with this new community development.
Voted One of the Best Communities to Live In Canada by Macleans
Click here to see the Full Article in Macleans
---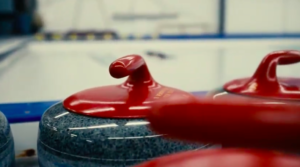 Lorette is full of recreational activities for all ages. This includes Tennis Courts, Basketball Courts, Soccer Fields, a Hockey Rink and an Indoor Arena, as well as a Curling Club and plenty of green space such as parks and walking trails. With less traffic than the city, you can be rest assured that you live in a healthy and active environment.
---
Fresh air, a quiet calm and beautiful sunsets ensure the peaceful and tranquil setting of Lorette's River Ridge will free your mind, and let you enter a simple, active and healthier lifestyle. Spacious yards and outdoor areas, gardening and other healthy and active outdoor activities are footsteps away.
---
A New and Safe Community, River Ridge is a new community where you have the opportunity to know your neighbours, and can trust your kids. As a small community, Lorette's residents actively participate in a neighbourhood watch and work together to keep the community safe. In Lorette, you know your neighbours, you know where your kids are and you know your kids friends.
---
Affordable Housing, Fast Growing Populations and a Lower Crime Rate!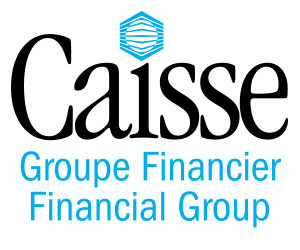 Lorette is located in the thriving municipality of Tache, and offers affordable living perfect for raising a family or retirement living. With the lower cost of living, such as lower costs for property taxes, goods and foods, and even insurance, Lorette is perfect for everyone. We also have a local community Credit Union with great Mortgage Rates and Financial Services.
---
Lorette's River Ridge Estates will be developed with the back drop of the Seine River and Lorette Golf Course, a 66 acre, 9 hole golf course that offers each and every golfer with exciting challenges and relaxing, scenic views. Located right next to the Lorette Golf Course, Lorette's River Ridge is going to give residents simple living minutes away from all of life's conveniences. Whether you need a hair cut, a fridge full of groceries or an oil change, Lorette has everything to live a simple and healthy lifestyle.
---
River Ridge Estates has Homes and Duplexes for Sale as well as Townhome Rentals and Mature Adult Living & 55 Plus Rentals.
---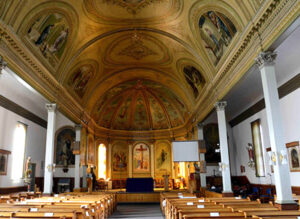 Lorette has several churches, perfect for families who enjoy spiritual lessons and programs to help them flourish and thrive in their lives. As a growing community, Lorette is home to several different religious groups including a large Christian and Catholic Community. With various bilingual programs and services available throughout Lorette, you are sure to find your spiritual needs are met.
---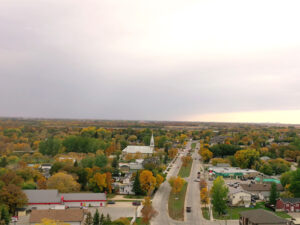 A down home country atmosphere and small town vibe, with all the amenities and conveniences of city living. We are thrilled to be building Lorette's safe and secure neighbourhood. Contact Us to live in a comfortable and secure community development, next to all of life's conveniences and minutes from the city of Winnipeg.
---