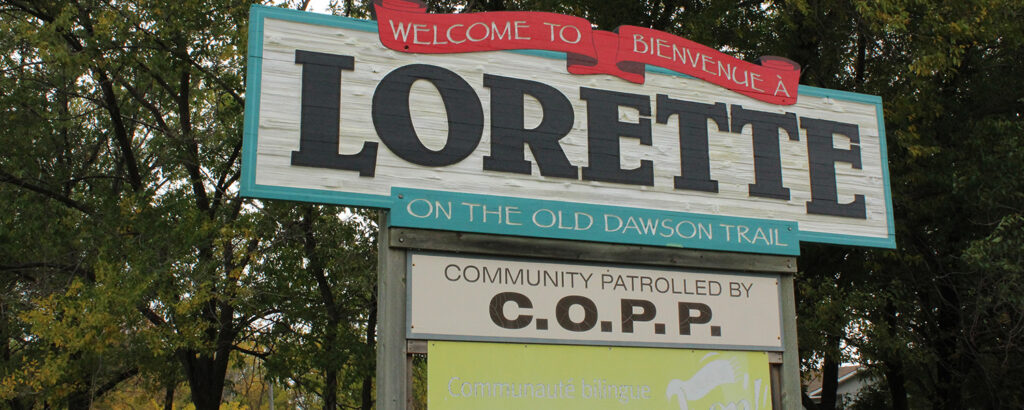 Welcome to Lorette!
A committed community that strives to make a difference in everyones lives.
We're excited and proud to feature our residents, community leaders and elders, who are all blessed with small-town pride and determination, who work together to ensure Lorette continues to be a strong, safe and caring community for years to come. The information on this site has been created to showcase our diverse community and thriving businesses.
Below is our video with community members Suzanne Moore, Charlene Covell and Johanna Bererra De Edwards. Take a minute to see what they have to say about Thrifty Treasures, a staple in Lorette's growing community.
Sit back, relax and take a few moments to learn more about our thriving, active and healthy community.
---
Why move to Lorette?
Activities & Amenities Fit for All Lifestyles and a community excited to grow, Lorette's newest development will offer quality and affordable living minutes from Winnipeg.
Select the links below for more information about living in Lorette:
---
Building on local traditions, Lorette's River Ridge Estates is a great location for anyone looking to live inside of the capital region and enjoy nature.
Homes for Sale and Rent in Lorette's River Ridge
During the 1st Phase, River Ridge Estates will provide quality and enhanced living with flexibility for everyone. We have Duplexes for Sale, Townhomes and Seniors Rentals, and New Custom Homes for Sale with our Featured Home Builders.
Featured Builders in Lorette's River Ridge Estates
Select the links below for more information about each builder.
Email at info@lorettesriverridge.ca for more information